By adding various functions,
the bed can meet a wide range of needs by fitting
it to the user's "figure", "condition", "posture",
and "space" to be used.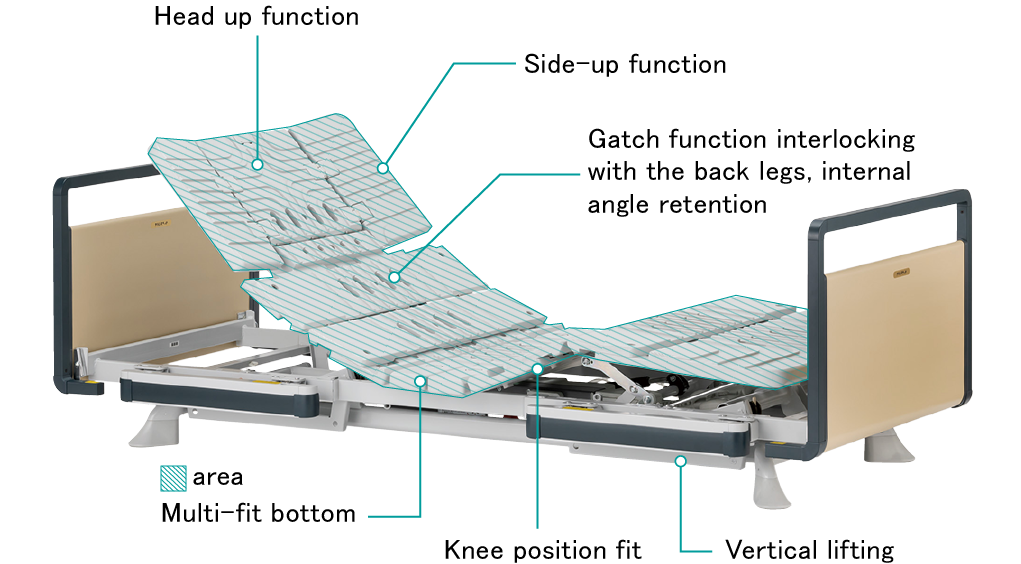 Fits your body
By adjusting the bottom of the bed, you can fit the bed to your body shape.
Multi-fit bottom
Multi-fit platform can be adjusted to 3 types of length.
Bottom
applicable height
mattress size

【 Short 】
181㎝ (Recommended for women
and short people)

~160㎝
91×181㎝

【 Regular 】
195㎝

160~180㎝
91×195㎝

【 Long 】
209㎝ (Recommended for tall people)

180~195㎝
91×209㎝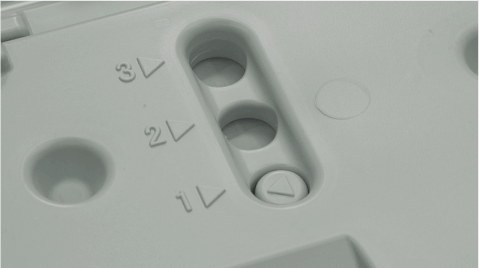 Knee position fitting function
A function to adjust the knee position of the bottom according to the thigh length.
By adjusting your knee position, you can raise your back more comfortably and less likely to move forward. For the caregiver, the effort to lift the body of the user who has moved forward can be reduced.
If the multi-fit bottom is set to short, the leg is set to short.

When the setting of the multi-fit bottom is regular,
you can choose from three leg settings: short leg, regular leg and long leg

When the multi-fit bottom is set to long, the legs are set to long.
Fits the body condition
The head-up mechanism has the effect of expanding the field of view by looking in front and reducing the risk of aspiration. The side-up function holds the trunk.
Head-up function&side-up function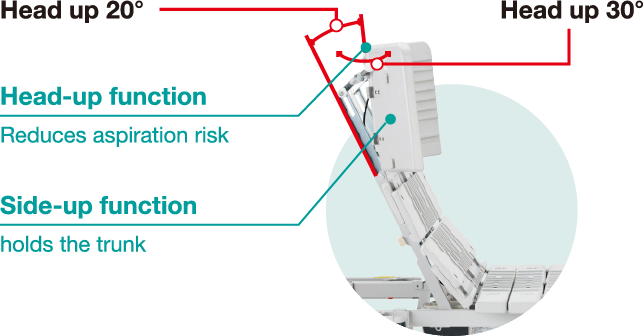 Fits posture
The back-leg interlocking gatch function with internal angle retention function reduces the risk of abdominal pressure.
Inner corner retention function
A function that automatically keeps the angle of the back bottom and leg bottom above a certain angle.
Comfortable interior angle is maintained during any operation!
Fits the environment
Normal care beds move up and down in an arc rather than up and down, but Multi-fit bed moves up and down vertically, which saves space.
Normal nursing bed

Draw an arc when going up and down

Multi-fit bed

Vertical lifting saves space compared
to normal nursing beds.

(*Comparison with our products.)
Equipped with an emergency
response switch, even in the event of
a sudden power failure, it is possible
to return the platform to a flat state.
It is safe because you can return the reclining state to a flat state even in the event of a sudden power failure.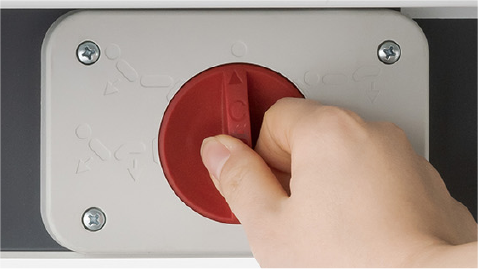 Bracket storage type non-side
frame keeps your feet clear.

The side frame has been eliminated, which can be an obstacle when standing up or transferring to a wheelchair.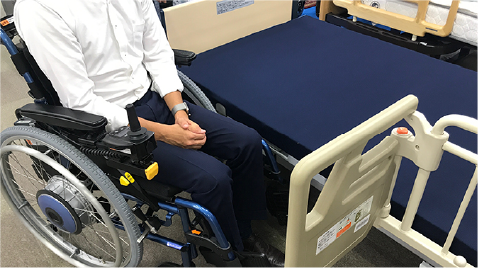 The bottom is a highly breathable air
breeze specification that eliminates
stuffiness.
High ventilation eliminates stuffiness.